Home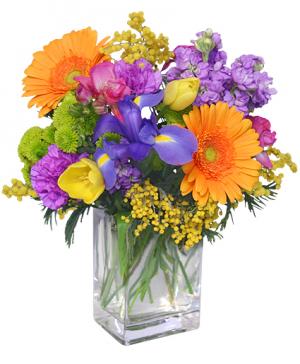 CELEBRATE THE DAY
Fresh Flowers
Celebrate the day with this delightful bouquet! This arrangement is a vibrant mix of orange gerberas, yellow tulips, purple carnation, and fuchsia freesia that turns heads and brightens smiles. No matter what day you are commemorating, Celebrate The Day will be the perfect gift to mark the special occasion.
More Info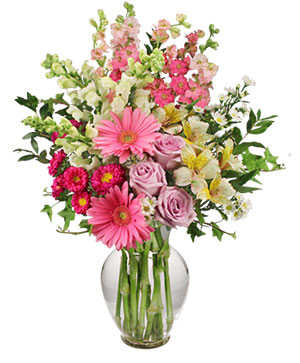 Amazing Day Bouquet
Spring Flowers
Make their day amazing with this exquisite arrangement! With pink gerberas, lavender roses, white snapdragons, pink larkspur, and more, Amazing Day Bouquet is bursting with color and good vibes. Spread some joy and make someone's day with this vibrant bouquet!
More Info
Lack of availability due to Covid-19, containers & flowers are subject to substitution. We will try our best to have your fresh arrangement be as similar as possible. Thank you for understanding. Stay healthy. Call directly if you are limited in delivery time! We may be able to order if we don't have the flowers you request!